Experienced and affordable Family Lawyers Perth
We are experienced and affordable Family Lawyers Perth and Divorce Lawyers Perth providing expert family law, custody, family court, prenup, property, spousal maintenance, divorce and separation advice and representation.
If you need Perth divorce lawyers or Perth family lawyers that are attentive to your personal situation and needs.
If you have separated, or are contemplating separating, then our team of expert family and divorce lawyers can help you.
Why choose Beacon Family Law?
Our team practices exclusively in family and divorce law.
We are experts in family law, divorce and separation.
Beacon Family Law are well-established and highly regarded divorce lawyers Perth.
We are a small family law firm and our mission is to be accountable, affordable and approachable.
We have strict service guarantees for all staff and services.
We specialise in assisting clients to avoid and resolve the problems that often arise after separation.
We offer free and reduced fee initial consultations so you can be sure our team will meet your needs.  Call us now on 9328 4646.
The principal and senior family lawyer of Beacon Family Law has more than 20 years experience as a solicitor and barrister in family law in Western Australia.
We can represent you in court or help you settle without going to court.
All our lawyers our experienced in family law.  Meet our experienced  team of family lawyers Perth.
We value and support our clients.  Read testimonials about us from actual clients.
We are a conveniently-located.
We act in all areas of family law.
We care about access to justice and perform pro bono and legal aid.
We have a network of professional contacts and advisers that can assist.
We have been practising family law for a long time. There are many reasons why you should choose us to represent you. If you are still not sure, then you can call one of our friendly staff to discuss your case for free. We offer a free 15 minute telephone consultation. Or you can book a reduced fee initial consultation.
Can our team of Perth family lawyers and divorce lawyers Perth help you?
Our team of Perth family lawyers and Perth divorce lawyers have successfully represented a diverse range of clients including retirees, farmers, sales representatives, entrepreneurs, public trustee, business owners, directors, trade-persons, police officers, house wives, carers, athletes, investors, traders, nurses, doctors, dentists, accountants, lawyers, bankers, brokers and the list goes on.
We are located in the city of Perth, Western Australia, but have represented clients residing throughout Australia and overseas. We represent clients appearing in the Family Court of Western Australia in Perth and in the Country Circuits including Bunbury, Albany, Broome, Geraldton and Kalgoorlie. Beacon Family Law is able to represent clients appearing in the Federal Circuit Court of Australia in all capital cities of Australia.
Want to speak to experienced family lawyers Perth or divorce lawyers Perth?
If you are not sure about your family law rights or not sure if you need to consult a Perth family lawyer, we recommend that you contact us.
If you have any questions, then please feel free to contact experienced family lawyers Perth for a brief free telephone introduction or book a reduced fee initial consultation.
There is usually enough time in the reduced fee initial consultation to assess your personal circumstances, provide you with advice about your property entitlements or about children and outline the steps and costs involved to resolve your case. There is certainly enough time for you to assess whether Beacon Family Law is the right team of Perth family lawyers for you.
We offer these introductory services so that you can meet and discuss your concerns with our experienced family lawyers. There is no obligation after your consultation if you are not completely satisfied that Beacon Family Law can help with your problem.
What is the mission at Beacon Family Law?
We provide an "Accountable, Affordable and Approachable (AAA)" legal service with an emphasis on personal service.
We are and shall always be a small law firm because we find that this is the best way to provide personal service.
Just because we are small does not mean we cannot tackle big issues or cases. We have established a reputation for handling the more complex cases that arise from time to time.
How much do good Perth family and divorce lawyers cost?
In providing our services we are very costs conscious. In representing our clients we want to add value to the bottom line. There should be a return on your investment. Many legal issues arise upon separation and everybody going through a separation should be able to obtain legal representation without having to spend a small fortune on legal advice. As a small firm we keep our overheads down so that we can keep your costs down. We also offer fixed fee options. Call us today to speak to our experienced family lawyers Perth and find out your legal costs.
Why do you need experienced divorce lawyers Perth?
There is a vast amount of material available on the internet in relation to family law in Australia. Hours can be spent searching the internet to understand the practices and procedures of the family courts. All of the legislation that governs family law in Australia is freely available on the internet at a number of sources. The absence of information about family law is not the problem. The problem is understanding how family law applies to your case. Only experienced divorce lawyers Perth can give you that piece of mind.
For example in relation to children's cases the legislation states that the paramount consideration is the best interests of the child. In a nutshell to determine was is in the best interests of the child the Family Courts must have regard to equal time, substantial and significant time and the primary and secondary considerations.  Reading the legislation will not provide the answer to the outcome of any particular case. The legislation does not say that a child shall have overnight visits or equal time. There are no model parenting plans provided. There are no examples provided. In some overseas jurisdictions model parenting plans have been adopted. These model parenting plans can be accessed on the internet, but they have not been accepted by the Family Court in Australia.
You can turn to the case law for answers. Many decisions of the family courts are reported on the internet. You can look for cases that reflect closely your circumstances. The problem is that there are no two cases that are the same. The family courts frequently comment that each case will turn on its own merits and facts. It can be completely misleading to rely exclusively on similar cases.
It is only therefore experienced Perth family lawyers and divorce lawyers Perth that can provide the answer in any particular case. The experienced family lawyer has built up a vast knowledge of cases and actual experiences before judges of the Family Court of WA. They will be able to provide accurate advice about the particular outcome of cases after being provided with all of the facts of that case. The more experienced the family lawyer in their dealings with the Family Court of WA the more likely that their advice is going to be accurate.
There are multiple factors that the Family Court must consider.  Each of these factors will have different importance and weight in any particular case.  In one case a factor will have limited weight, and in another case it will be given overwhelming weight. Experience and knowledge are key to providing effective family law advice.
We understand that each client and their circumstances are different. There is no such thing as a single solution for every case.
Each case turns on its own facts and circumstances. Our advice and actions are tailored to suit each individual client.
Want more information about family law before you choose your Perth family lawyers?
You may want to obtain information about family law before consulting a family lawyer. We have provided on this website a number of Family Law Information Guides that will provide a good introduction to family law in Australia. The guides have been reviewed by one of our experienced family lawyers. To read our Family Law Information Guides, please go to our Services page and click on the relevant link that you seek information about.
A good understanding of family law practice and principles can be obtained by reading the Family Law Information Guides available on this website. In addition a list of recommended links is provided on the Links page.
Reading the guides first and then having regard to the websites on the Links page will provide a good overview family law practice and procedure in Western Australia.
You may find more  information on family and separation on the Family Court of Australia and Family Court of WA websites. There is also a range of useful information that can be found about divorce, separation and child support on the Australian Government website. You can also visit Our YouTube Channel.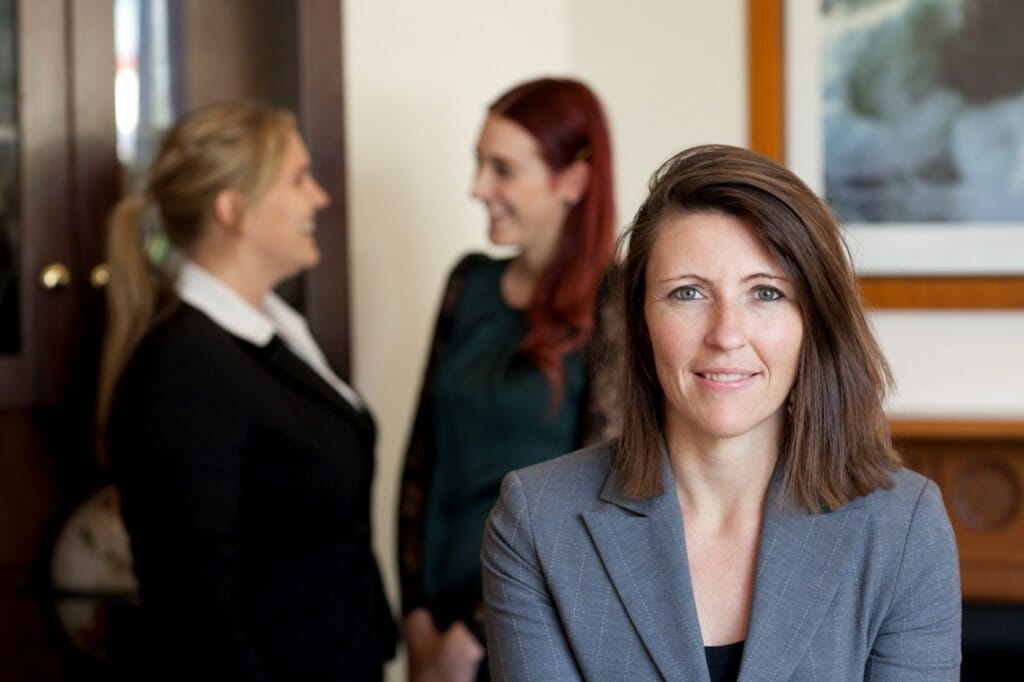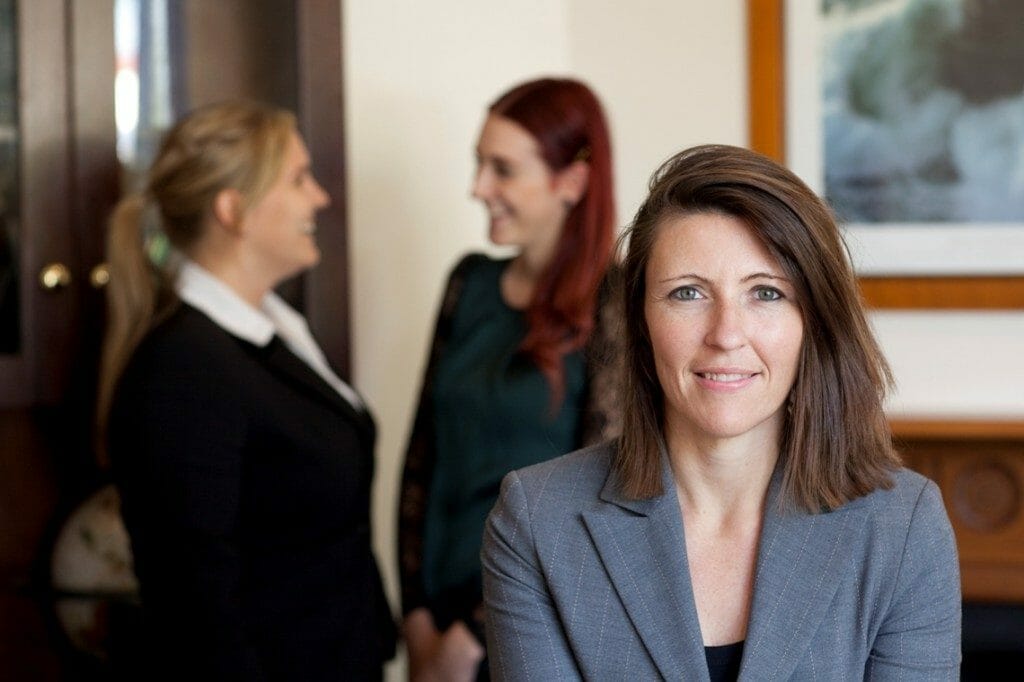 We practice in all areas of family law.
Telephone our friendly team
Free 15 minute telephone consultation
If you are still now sure if we can help you, then telephone one of our friendly team on 9328 4646 to discuss your case.
Jayne Finch
Dirk and the team at Beacon Family Law went above and beyond in their advice and support throughout my divorce. Always looking for the most cost effective way to provide exceptional professional service. I cannot thank them enough for all their effort in guiding me through such a difficult and stressful time.

Jayne Finch
Dirk and the team at Beacon Family Law went above and beyond in their advice and support throughout my divorce. Always looking for the most cost effective way to provide exceptional professional service. I cannot thank them enough for all their effort in guiding me through such a difficult and stressful time.

Sarah Fisher
I highly recommend Beacon Family Law and am truly grateful for Dirk's excellent advice and compassionate professionalism. Many thanks to you all.

Kirstie Butcher
I changed to Beacon Family Law during my legal proceedings and I was so glad I did! While I dealt mainly with Dirk, I found the whole team to be extremely helpful and wonderful to deal with. From my first meeting with Dirk, I knew I was going to be in good hands. I found his direct approach refreshing. The two way communication was fantastic, wherever possible he made himself available and I always felt I knew what was going on (even if things were quiet). He clearly articulated his expectations of me and in turn what I should expect of him. Dirk was realistic and managed my expectations throughout the process. I didn't end up proceeding to trial however, if I had, it was Dirk and his team that I wanted in my corner regardless of the outcome. I can't thank Dirk and his team enough for their professional advice and support during what was an extremely stressful time. I have no hesitation in recommending Dirk and his team and, if the arose, would definitely use him again ?

Inga Johnson
The whole team at Beacon family law are caring and professional and are there for their clients from the initial process through to completion.
Through a very stressful time of going through family court process, i would recommend above and beyond Dirk and Clive at Beacon Family Law, to handle your case. Both Dirk and Clive are brilliant ,they have supported me through every step of my court case, and i have the utmost respect for their professionalism and empathy throughout my experience in the family court. Everyone from the Beacon team are so supportive and i am so thankful they were by my side .Personally, i couldn't have picked a better law firm. Thanks again, for always being there and achieving such a positive outcome for my family.

David
I hope no one ever needs a Family Law Firm!
If you unfortunately do, then you cannot go past Beacon Family Law.
This firm has a very straight to the point approach. They will get your case sorted in the most efficient way possible. Beacon Family Law, tailor their approach to your individual circumstance. I cannot thank Dirk Klicker, and his team, enough for helping me through a very difficult set of circumstance.
Best regards,
David.

Romeny Lynch
I engaged Beacon Family Law to finalise a divorce and financial settlement. Dirk and Melissa were fantastic. They listened to what I wanted, answered my many questions and gave me excellent advice with good communication throughout the process. Professional, caring, and cost-effective, I am very grateful to them for making a difficult process so much easier.

Andrew Kent
Right from the beginning Dirk showed a superior knowledge of family law and the Family Court system. His appraisal of my case was both clear and realistic. My case was subsequently handled by Catherine Wong who was equally knowledgable and proficient. Their level headed guidance and willingness to follow my wishes was priceless. Beacon Family Law showed a refreshing willingness to minimise the cost to myself as much as possible and reach an acceptable resolution without unnecessarily dragging things out, which seems to be a common criticism of many other practices. I would highly recommend Beacon Family Law.

Ash Palairet
I emailed several law firms to ask for a package cost for getting a divorce (separation under same roof), of the 3 or 4 replies i got that day, only Dirk from Beacon was willing to give me a clear up-front price for getting this done . after exchanging a few more emails to correct some misinformation from other lawyers (e.g. they would have to represent me in court due to the fact we have kids, thus more cost?? – not true) decided to book in with Dirk. The experience was very efficient, and he suggested a way forward that would be most cost effective for me. The whole experience ended up costing LESS than what i expected ! Highly recommend Dirk Klicker – Barrister at Beacon Family Law

Wayno P
During a difficult time concerning property settlement, Catherine Wong and the staff at Beacon Family Law kept me well informed throughout the whole process in both a professional and respectful manner. Would recommend Beacon Family Law for any family law matters!

Tanya Hamel
Beacon Family Law assisted me with reaching an agreement in a difficult family matter. The professionalism, knowledge, and empathy of Dirk and his colleagues were outstanding during a difficult time in my life. Dirk has excellent negotiation skills which I believe is critical in law matters. I highly recommend Dirk and his colleagues to anyone who requires assistance on family matters.

Margaret
Dirk Klicker at Beacon Family Law provided a comprehensive and compassionate service executing consent orders for me. He was considerate of my circumstances, communicating on my behalf with the other party when I felt I could not, and gave sound legal advice. I would recommend Beacon Family Law to anyone who does not know where to start, or needs completion of family law matters. Thank you to all the team for your professionalism and kindness too.

Beacon Family Law
We pride ourselves on receiving positive testimonials from our clients. To see more testimonials press scroll or go to our testimonials page. Still not sure we are the right family law firm for you, then telephone us for a brief free introductory telephone consultation.

ARE YOU HAVING ANY FAMILY LAW PROBLEMS BUT NOT SURE WHERE TO TURN?
E-mail us to find out if we can help you.