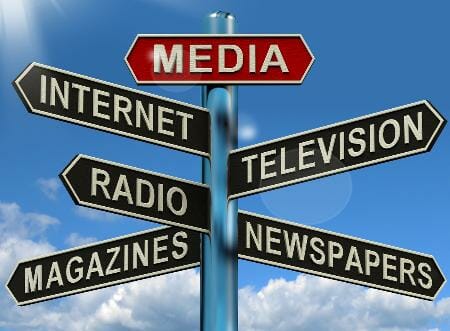 In this Blog, I discuss the use of electronic media evidence in family law cases and the mistakes that people too often make when it comes to the use of electronic media and family law.
Text messaging, Facebook, Instagram and other forms of social media are now engrained in our daily lives. Everyone I know has a mobile telephone and most people that I know use some sort of social media.
It is not surprising therefore that use of electronic media evidence is becoming more and more common in the family law sphere.
In fact, all forms of electronic communication are highly prevalent in our daily life and the resulting electronic material from communication is able to be easily produced to be used in court. Text messages exchanged between parties before, during or after separation, regularly feature in family law proceedings.
One media article stated that approximately 1 in 5 family law cases featured photos or comments which have been posted online via social media. In my opinion, based on experience, more than likely that statistic is below the mark and the actual number of cases in which parties use social media evidence is much higher.
I find that it is quite common for parties to provide print outs of electronic media message or posts to their family lawyer in an attempt to establish a particular pattern of behaviour of another party or for an inference to be drawn about a particular event.
Facebook and other social media posts can be easily 'screen shot' on a computer, phone or tablet, even if it is later deleted from the social media site itself.
I have been involved in a number of cases in which text messages or material from Facebook have been used with a decisive effect on the outcome of the case in relation to the issues that were in dispute.
Parties involved or likely to be involved in proceedings in the Family Court must consider whether their messages or posts have any potential to be prejudicial to their interest in the long term. They must also consider whether any historical messages or posts have the potential to prejudice their case.
Another common issue in relation to electronic media is whether devices are shared or connected to a Cloud and whether private electronic information can be potentially seen by the other party. If devices are connected in some manner, then the other party can potentially see things on that device such as text messages, photographs, posts and even the website search history of the other users.
If you are contemplating separation or have separated then I recommend as follows:
Make sure your portable device is secure.
Make a backup copy of any information on the Cloud and disconnect your portable device from the Cloud.
 Change account passwords for all social media accounts, e-mail and anything else internet connected.
 Ensure your privacy settings on your social media accounts are correct and set to private. However, this may not be sufficient to prevent your posts from failing into the hands of the other party, as the other party may be able to access your posts on social media via using a mutual acquaintance who has access to your social media account or profile.
 Do not send inappropriate text messages or posts that the other party can use against you.
 If in any doubt, then you should immediately obtain advice from an IT specialist.
 You should obtain advice from an experienced family law practitioner.
 You must not delete text messages or posts without first consulting with an experienced family lawyer. Destroying relevant evidence may be regarded as contempt of court.
Once you send a text message or post, the information is out there and may be used. Before you post something online or send a text message, ask yourself:
Would I be happy for anybody else to read it?
 Would I be happy to see this in the newspaper?
 Would I be happy for the information to be raised in a court proceedings against me?
If you answered "no" to any of the above questions, then you should not send the text message or the post. Once you do, you cannot change your mind.  I have seen too many people come unstuck in the context of family law proceedings because they said something they later regretted in a text message or post.
If you have any questions relating to how your social media activity may impact on your family law matters I recommend you contact an experienced family lawyer without delay.
I would like to acknowledge Ms Carly Price, solicitor and family lawyer, who assisted me to prepare this Blog.